In addition to our Future Archive Berlin label showcase taking place at Urban Spree on Friday 18 October, we will be holding a matinee show in collaboration with Pelagic Records, featuring special live sets from Blockhead, Little People & CLD.RĀN (the new side project from Sun Glitters).
Mirza from Arms and Sleepers (and one of the co-founders of Future Archive Recordings) will be hosting the event and talking a bit about various interesting topics. There will also be vinyl raffles and some other surprises.
This is a FREE event, taking place at the Pelagic Warehouse in Berlin. More info HERE.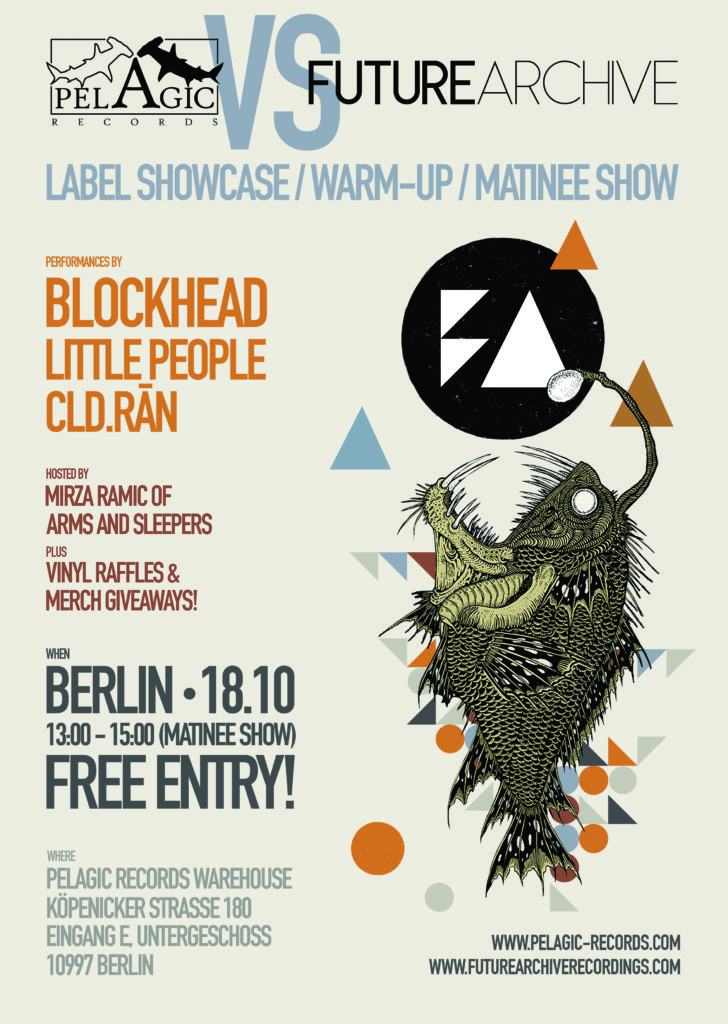 _____________________________________________________________
Tickets for our night event are still available HERE.