SAFE AREA EARTH is the new full-length album from Arms and Sleepers, out Jan 17th, 2020 via Future Archive Recordings. 
Available on Vinyl, CD, Cassette, Digital, Merch, + Bundles.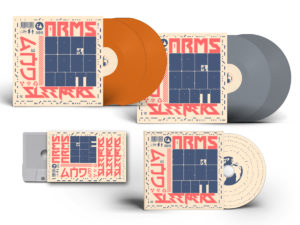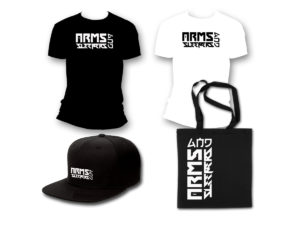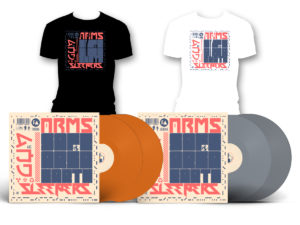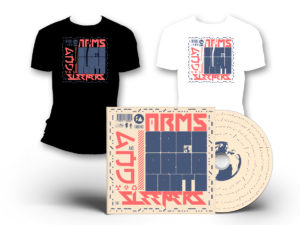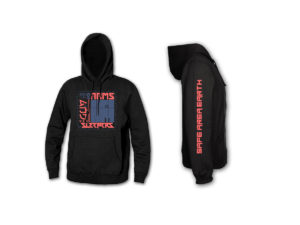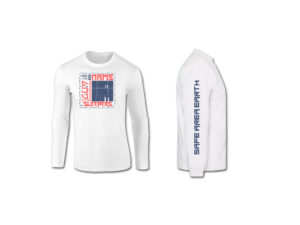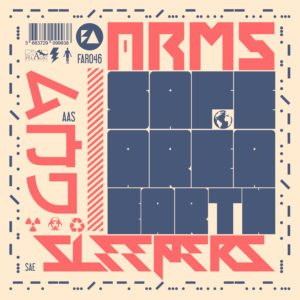 There are few acts that can glide so seamlessly across genres as Arms and Sleepers. For well over a decade, the American music duo Max Lewis and Mirza Ramic have explored trip-hop, electronica, ambient, hip-hop and subtle pop with deftness and grace. So it makes sense that a group so familiar with exploring multiple sounds and styles will kick off 2020 with their most ambitious and multifaceted project to date.
The pair's ninth studio album, SAFE AREA EARTH, will be the first of a six-part music series to be released throughout the year. This series will include 3 full-length albums and 3 EPs. Ramic explains it as "a highly conceptual project based in part on my childhood and teenage years of traveling the globe as a Bosnian refugee." The project is also "an attempt to explore the growing personal anxiety about the meaning of one's own existence and the impending, fast-approaching end-date to that existence. Each upcoming release will be thematically focused on a facet of human life."
The first installment, SAFE AREA EARTH, possesses a magical quality to it that feels emblematic of the beginning of a journey — one that sonically represents both possibilities but also uncertainties. There are heady and immersive atmospheres that wash over the listeners via waves of glistening electronics, there are gently cracking and snapping beats that allow melody to glide in and out of them, and vocals that at times resemble choral music with their deeply textured nature. "In many ways this is a return to the melancholic early days of Arms and Sleepers," Ramic says. "It's a slow record with our more heavily ambient leanings of the past, but the focus is more on the overall mood and experience. It offers a different feel both musically and emotionally — perhaps a darker, more pessimistic overall tone."
Whilst the album is still capable of pulling the listener into a blissful state, the darker tones that brood from it make sense because the narrative of the record is one born from a place of trauma and terror, as Ramic explains. "The Earth is a place that could—and should—be safe for all, but depending on the pure chance of one's place of birth, the personal relationship with the planet alters dramatically. During The Bosnian War in the 1990s, there were "safe areas" — UN-designated protected zones meant to offer safety for civilians. Instead, these "safe areas" became scenes of some of the worst human atrocities on European soil since World War II. The idea that a very small geographical location on planet earth had to be designated as "safe" for human existence is absurd enough; the fact that it turned out to be not safe at all is even more absurd."
It's this juxtaposed position that kicks off the 2020 music series for the duo; a year-long creative voyage that "attempts to explore the human existence and psyche from a variety of different angles." The result is an album that despite being vast—17 tracks—manages to feel like a complete and coherent statement. Something to get lost in, as a whirlwind of chaos continues to unfurl in the outside world. Finding this balance between solace and disorder has ultimately been at the heart of this project for Ramic. "Much of this record was influenced by the personal anxiety of assessing my own existence, its high and low points thus far, and the limitation of my time left on planet earth. I needed to pour out all these feelings into music."